Employers
We are always looking to establish links and build relationships with employers, businesses and organisations, to raise our students' awareness of the different opportunities available to them. Could you inspire our students by sharing the career path that you have taken?
Perhaps you could raise our students aspirations by sharing your own career path and answering their questions about your role and sector? Or maybe conduct a mock interview, support a CV/apprenticeship workshop, host a stall at our careers fair or offer a work experience placement. These are just some of the ways in which you could get involved and make a big difference to help young people in your area to build the skills and knowledge that they need for a successful future. If you would like more information about how you or your company can get involved, either as a one off or a regular commitment, please email careers@wathacademy.com
All students were polite and engaged well. Lots of students seemed to have quite clear careers paths in mind which was fantastic to see! - Stallholder, Careers Fair, September 2021.
I'm not sure if other schools do this, if not it is a missed opportunity for their students. A very rewarding day for me! Thank you – Employer Volunteer, Mock Interview Day, July 2019.
MEET OUR ENTERPRISE ADVISOR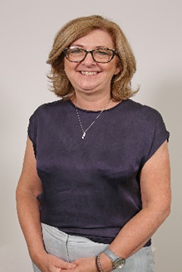 Hi,
I'm Hilary Brearley, and I have recently been teamed with Wath Academy as an Enterprise Advisor. My role is to share my insight as an employer, and my connections in business, with the careers team to make the links between careers support and the world of work stronger.
My business background is in Human Resources and organisation design and development. Over my career I have worked in retail, logistics, local government and health.
I now run my own consultancy and coaching business, am a Trustee of a charity and support HR students as a professional mentor.
I am excited about working with Wath Academy and I am looking forward to offering any help I can to make careers support and advice at the Academy as relevant and helpful as possible.