Staying Safe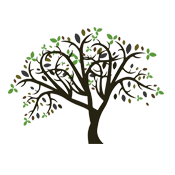 At Wath Academy, we strive to ensure that our students live and learn in a safe environment.
Safeguarding is the responsibility of everyone and we believe that students have a right to learn in a supportive, caring and safe environment. Safeguarding covers a wide range of issues including child protection, student health and welfare. All staff are trained in line with statutory guidance and key staff are also trained in safer recruitment. We have a small team of dedicated, experienced staff who specifically deal with Safeguarding and Child Protection issues and liaise with the relevant authorities.
Our Deputy Safeguarding Lead is Ms K Smallwood. She can be contacted on (01709) 760222 Ext 150. She works closely with the Safeguarding Officers in School Mrs E Haigh and Mrs E King who can be contacted on (01709) 760222. Our Mental Health Practitioner is Miss A Thomas.
The terms 'Safeguarding' and 'Child Protection' are often used interchangeably, but it's important to note that although these terms are linked, they are significantly different. To give you some idea, safeguarding covers a wide and diverse range of issues, but it can be defined as four key points...
Protecting children from maltreatment.
Ensuring that children do not have their health and development impaired (lifestyle, substance misuse etc).
Ensuring that children have safe and effective care.
Taking action to enable all children to have the best outcomes.
Whereas Child Protection refers to activities undertaken to prevent children suffering, or likely to suffer, significant harm. The four categories covered by Child Protection are...
Preventing neglect.
Preventing physical abuse.
Preventing sexual abuse.
Preventing emotional abuse.
Wath Academy always acts in the best interests of its students and ensures that all reasonable steps are taken to prevent harm to them. Having safeguards in place within our organisation not only protects and promotes the welfare of children but also it enhances the confidence of our stakeholders, parents and the general public.
Recently, across the Rotherham area, a project called Operation Encompass has been initiated. Operation Encompass has been designed to provide early reporting on any police-rated high level domestic abuse incidents that occur outside of school and might have an impact on a child in school. School will be informed of these incidents of domestic abuse, that have happened overnight/at a weekend.
The designated member of school staff will use the information that has been shared, in confidence, whilst ensuring that the school is able to make provision for possible difficulties experienced by children, or their families, who have been involved in, or witnessed, a domestic abuse incident.
We are keen to offer the best support possible for our students and we believe this will be extremely beneficial for all those involved.
The Staying Safe section of our website are here to provide you with useful information, links to other websites and contact information for other agencies. The pages are divided into two sections, one aimed at your people and the other at parents and carers.