READING
"All students become confident, invested readers who see the power of texts in fostering imagination and curiosity; driving their education, personal development and success in life."
Reading forms an integral part of our curriculum intent and we recognise that students must become confident and fluent readers in order to access the fantastic curriculum we offer. We want students to be life-long learners and we recognise the power that reading has; our vision is to engage students with reading and encourage them to develop a love for reading.
In September, we signed up to the 'South Yorkshire Reading Guarantee' to build a greater reading culture at Wath Academy.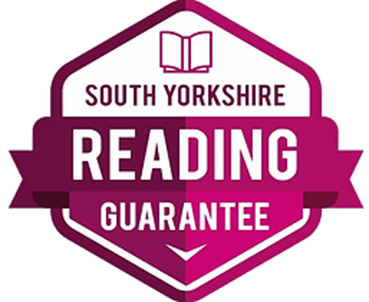 Our reading strategy focuses around removing the reading barriers that some of our students face. We identify and diagnose these barriers through testing before then intervening with students who require additional support. By doing so, we hope to expose students to fantastic reading material that fosters imagination and curiosity driving them to become invested readers.
On this page you will find information about the reading team, the school's library and further support and guidance to support reading at home.
Follow Wath Academy's new reading Instagram!
@wath_academy_loves_reading