MUSIC
Our inclusive music department offers a wide range of musical experiences to students, running a variety of ensembles on a weekly basis to encourage group music making. These include the school band, string ensembles, woodwind ensembles, vocal groups, ukulele group, advanced vocalists, and, where possible, we encourage students to create their own ensembles such as rock bands and pop groups. These activities are showcased in our termly events which include Vocal Evening, the Christmas concert, Piano Recital Evening and summer productions. These events provide opportunities for students interested in events management, stage production, lighting or sound to gain valuable experience. Wath Academy's alumni includes professional musicians from bands such as international rock band The Sherlocks.
Meet The Teachers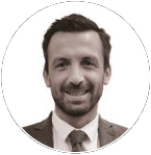 Mr Martin Stanley - Director of Performing Arts
Mr Stanley is the Director of Performing Arts at Wath Academy. He is passionate about all the Performing Arts departments at Wath and is completely driven to ensure that every student gets the best possible experience available to them. He is determined that Wath is a national beacon of excellence for Performing Arts.
He has worked within the music industry as a session musician, live sound engineer and freelance recording engineer/producer and has had experience of working with the BBC and various international Artists, Bands and Musicians.
Mr Stanley's specialism is music, he is an accomplished guitarist and also plays bass, keyboard and drums. He has been teaching music for over 15 years and last year received bronze in the prestigious award of BTEC International Teacher of The Year for his contributions to the teaching profession.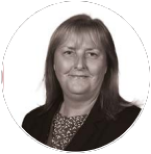 Mrs Jo Hole - Head of Music
Mrs Hole has been a Music teacher at Wath Academy for 30 years and she is still as passionate about developing musicians as she was on very first day! Her own musical journey started at the age of 4 when she began playing the recorder, this lead to an avid interest in music and she progressed to playing the Cornet.
Mrs Hole has played in concerts and competitions around the UK and Europe in some magnificent settings like the Royal Albert Hall, Symphony Hall, St David's Hall alongside world class conductors and performers and even for the Royal family!
As well as a passion for developing her Brass playing, she also studied Piano, Flute, Voice and Theory completing ABRSM exams in these with further study at a Conservatoire for Music. This world class education broadened her classical musical knowledge, composition skills, recording for TV and Radio, performance opportunities- orchestral, jazz, brass ensemble, solo work as well as tours abroad performing in European competitions.
Through her teaching and extra-curricular activities Mrs Hole has sought to provide a diverse range of experiences for students and many have gone on to study Music at university and even at the RWCMD!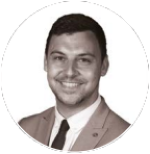 Mr Dan Morley - Teacher of Music
Mr Morley has been passionate about music since the age of 13, performing in bands at school and in pubs and clubs in addition to composing his own music. This has continued to this day, performing at weddings and functions as well as writing music in different styles.
With experience on his preferred instruments, guitar, bass, drums and vocals as well as a degree in Popular Music Production, Mr Morley's main interests lie within music technology and modern popular music. He believes that today the possibilities for learning, creating and performing music are endless, which is incredibly exciting!
In addition to teaching at Wath Academy since 2016, Mr Morley also runs his Education YouTube channel "Mr D Morley Music Education" which is utilised by teachers and students all over the world.