Information for Students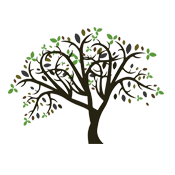 The Staying Safe pages are divided into two sections, with this section aimed at young people. Our aim is to provide you with all of the info you need on things that may be troubling you, and give you links to various organisations and charities that can help with specific issues.
If you do not feel safe, if you are being mistreated by someone, need advice, or feel you are not able to cope with a situation, you should tell a trusted adult. In school this could be a teacher or a member of support staff. Please note that they have a duty of care to pass the information to the safeguarding team if they believe you may be at risk of harm from yourself or someone else.
If you are being mistreated by someone, it is not your fault and needs to stop. If you are worried about a friend, pass it on to an adult.
Remember that everyone has a right to feel safe and secure, both at home and at school.
Other agencies and organisations can help. School has links to some of these and can refer you to them for support, but some organisations have websites and helplines that you may wish to contact yourself in the first instance.
Our safeguarding staff in school are:
Ms K Smallwood
Deputy Safeguarding Lead
Mrs E Haigh
Safeguarding Officer
Mrs E King
Safeguarding Officer / E-Safety Coordinator
Miss A Thomas
Mental Health practitioner
They are based in the Safeguarding Office which is next door to the ICT Technicians' Workshop.