Duke of Edinburgh Award

Here at Wath Academy we pride ourselves on creating rounded individuals who thrive in all circumstances. We strongly believe that the students can develop a unique set of skills and characteristics as embodied by our Key Drivers and Curriculum Intent.
We are happy to offer Year 9 - 13 students a chance to participate in The Duke of Edinburgh's Award. The DofE programme founded in the United Kingdom in 1956 by HRH Prince Philip, Duke of Edinburgh is the world's leading youth achievement award, giving millions of 14 to 25-year-olds the opportunity to be the very best they can be.
The programme has been successful in enhancing school learning and achievement, securing personal and social development and encouraging good citizenship.
The Award is recognised internationally and is well regarded by Higher Education establishments and employers. IT offers the students the chance to be rewarded for activities that they already undertake, as well giving them the opportunity to strike out with peers in the fantastic countryside of the Peak District and further afield. They truly will get a chance to make memories that last a lifetime! Most of all it will be fun!
Come and join us, the world awaits!
Parent/Carer Information Guide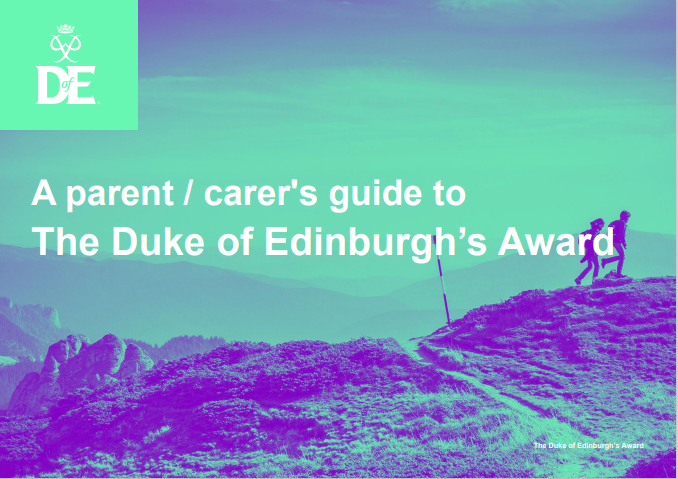 More information can be found by viewing the below video. Please click the following link.
https://www.youtube.com/watch?v=Y7kY2w4A7_s&t=2s
PROGRAMME ACTIVITIES
DUKE OF EDINBURGH - BRONZE & SILVER AWARD
REGISTER YOUR INTEREST
To register your interest please click the following link which will take you to a Microsoft form.
https://forms.office.com/Pages/ResponsePage.aspx?id=nTrAVJZGJk6Qra3krBJfx_xp_Cpu3klBiJ_dRG-jsmFUNzNHVE1OSTJZS0pWWDRCTVFVUldCQ0hGNi4u
If your require any further information please contact Mr J Thorpe on jthorpe@wathacademy.com who will be happy to help you.