Virtual open evening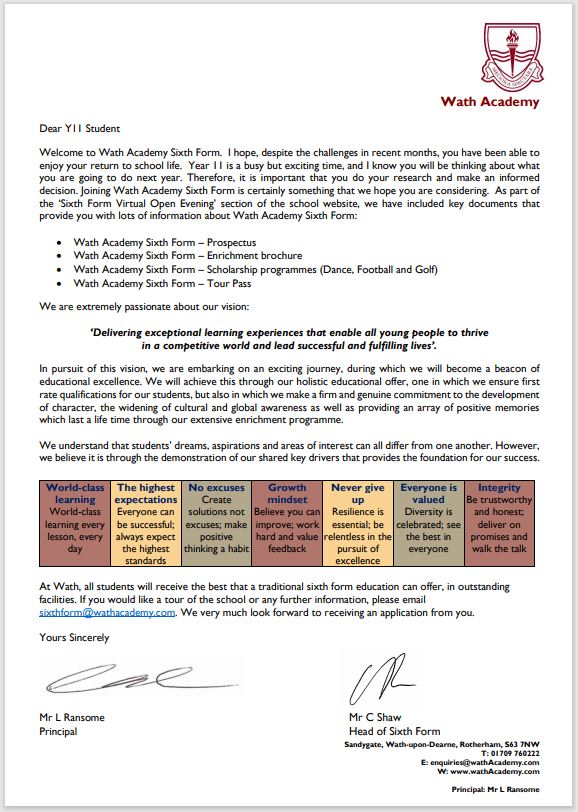 Sixth Form Welcome Letter
At Wath Sixth Form, we pride ourselves on the support we provide to our students from application to graduation and beyond. We are aware that many students will be worried about making choices during these unprecedented times and we would like to reassure you that the Sixth Form Team are here to provide support and answer any questions you may have.
Some of you may be anxious about which subjects to choose and whether a new subject will be right for you. The subject preparatory packs below have been produced for Y11 students hoping to join us in the new academic year. The aim is to provide you with an insight into the subjects you are considering studying with us and help you to make an informed decision. Staff members from departments across the school have ensured that these packs are designed to ease the transition from GCSE to Post 16 study so that you can make the best possible start to your Sixth Form journey.
When it is safe to do so, we look forward to meeting you and seeing the preparatory work you have completed.
The Sixth Form Team are contactable via email at sixthform@wathacademy.com should you require any further advice, assistance or guidance.
Wath Academy Alumni
The 'Prep Packs' below are brief documents outlining each subject, including the teaching staff team, and areas of study.