The School Day
Holidays can be found in the Term Dates section. A calendar of events can be found in our Events Calendar.
We are currently operating a two-week 'Week A' and 'Week B' timetable with modified start and finish times.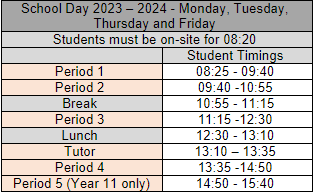 Enrichment will take place on Wednesday afternoons between 13.30 and 14.50. Students will opt into an enrichment session for a term.