Information for Parents and Carers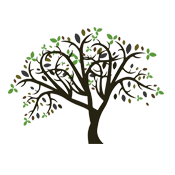 Wath Academy has links with many external agencies who can provide advice and support. If you have any concerns regarding the safety or well-being, please contact the Designated Safeguarding Officer. Wath Academy can signpost, make referrals or provide support at an appropriate level for our students. The safeguarding team access regular training and maintain excellent links with other professionals in order to maintain a high quality service.
If you wish to provide feedback relating to our safeguarding services, we have a feedback form which is available to download here that you can email back to us.
The Staying Safe pages are divided into two sections, this section is aimed at parents and carers of young people and adults in general. Our aim is to provide you with information and give you links to various organisations and charities that can help with specific issues which may affect young people. The details of external agencies within these pages is not an exhaustive list and it should be noted that some agencies specify that the student must be in agreement with a referral in order that it can be made. Hopefully you will find these pages informative.
For issues relating to behaviour and bullying please contact the Pastoral Year Leader (PYL) Team in the first instance. They can be contacted by dialling (01709) 760222 and choosing Option 4.
Our Safeguarding Team in school are:
Ms K Smallwood
Deputy Safeguarding Lead
(01709) 760222 Ext 150
Mrs E Haigh
Safeguarding Officer
(01709) 760222 Ext 159
Mrs E King
Safeguarding Officer, E-safety Co-ordinator
(01709) 760222 Ext 207
Miss A Thomas
Mental Health practitioner
They are based in the Safeguarding Office which is next door to the ICT Technicians' Workshop.