Higher Education
Mr Ghasemi started as a Graduate Intern at Wath Academy back in November 2017 working as a Higher Education Engagement Assistant. He recently graduated with a BSc (hons) Health Related Exercise and Fitness degree from The University of Staffordshire.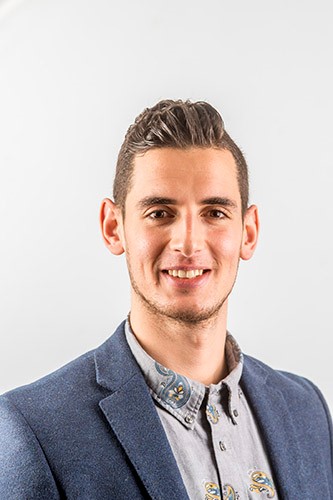 Mr Ghasemi is employed by an organisation named the Higher Education Progression Partnership South Yorkshire (HeppSY+). Their remit is to work with young people to help increase the numbers of individuals progressing in to higher education. The majority of funding for this initiative is from the National Collaborative Outreach Program, which is a government funded project. His main objective is to assist in the organisation, coordination and delivery of relevant activities to students.
He also offers impartial advice in relation to higher education progression to students on an individual and group basis. He's based in the school library and more than happy to be contacted in school if any further information is required and to help where possible.
Higher education isn't just university, there are many work-based options such as school-leaver schemes and degree apprenticeships. If you are considering going into higher education, take some time to chat with Mr Ghasemi.
Additionally, the Sixth Form section of our website has some information regarding the University and Colleges Admission Service (UCAS) and their application process. You can access UCAS Apply and Progress from the links below.
---
Are you thinking about university, a job, a gap year, an apprenticeship or just don't know?

Push have got you covered. It may not always seem like it but there are loads of alternatives to university, and Push has advice on them all.
---
Informed Choices is aimed at pupils 14+ who are considering uni and want information to help them choose the right subjects to study at sixth form or college.

The guidance is written by admissions directors from the 24 Russell Group universities and provides infor on why subject choice matters. It is general guidance only. For detailed and up-to-date information you will need to contact Wath Academy's Careers Team.
---
| | |
| --- | --- |
| | MSE is a website dedicated to listing careers events, apprenticeship fairs, skills shows, specialist listings and university open days. Most of the events are aimed at 15-18 year olds, but they do have some which are suitable for younger students and / or adults. |
---
| | |
| --- | --- |
| | The one-stop-shop for pupils and teachers to collaboratively draft all the materials needed for university and college applications. |
---
| | |
| --- | --- |
| | You can make your application to go to university or college via the UCAS Apply online system. |
Higher Education Progression Partnership South Yorkshire (HeppSY+) information for parents and privacy notice can be downloaded below.